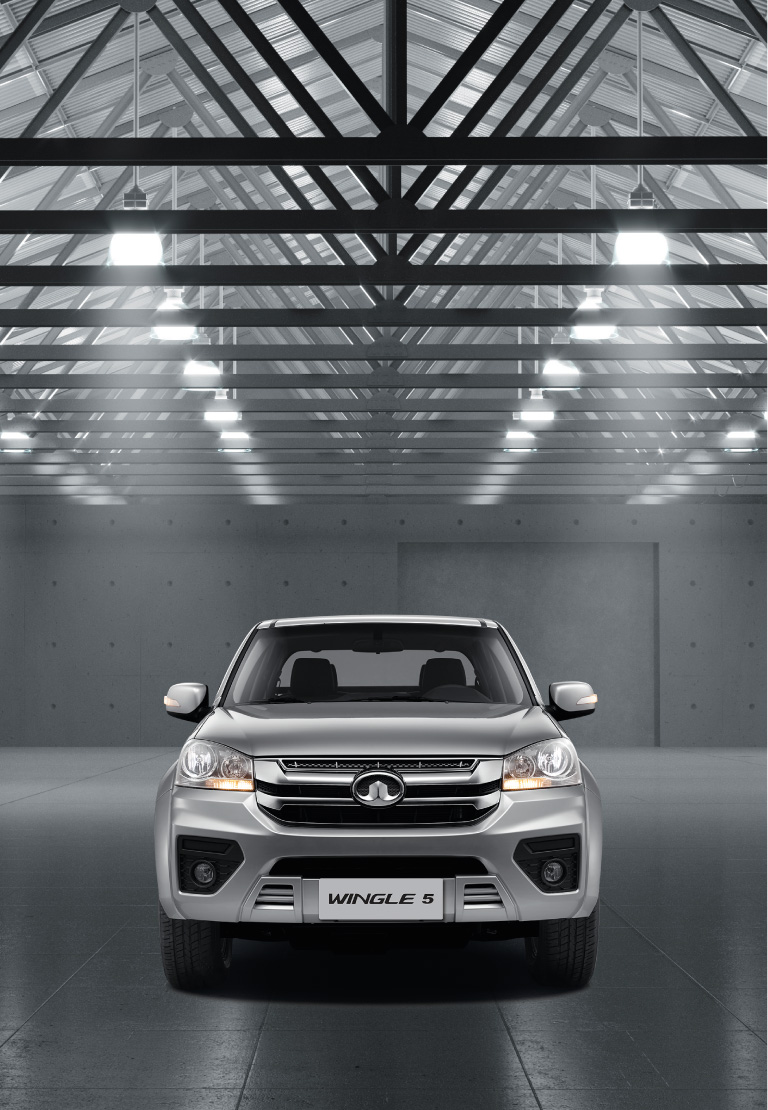 Wingle 5
Year: 2022
Engine: Petrol
Cylinders/Valves: (4/16)
Configuration: 2WD
Transmission: 5MT
Horsepower: 134 hp
Torque: 200 Nm
Displacement: 2.2 (L)
Starting Price: 4,300 KWD
Offer: 5 years warranty.
Overview
Intelligently fuel efficient
All the Wingle 5's major engine parts are genuine German Bosch parts, such as the ECU, sensor, electric throttle, high pressure oil pipe, fuel filter, high pressure pump, high pressure oil rail, oil inlet metering valve – fully guaranteeing high quality engine, low noise and reduced fuel consumption.
Safety and durability
Ranging from active safety to passive safety, the Wingle 5 has set new safety standards for high-end pickups, through the development of a complete safety system.
The Wingle 5's features also include:
Exceptional loading capacity thanks to its 1.68 metre long cargo body.
C-TEC technologically innovative chassis – adopting a variable cross-section, high-strength frame structure.
High pressure common rail diesel engine – integrating high pressure common rail electric fuel injection and turbocharged inter-cooled technology.
BorgWarner electric all-wheel-drive – electronically controlled time-sharing drive includes three modes i.e. 2H, 4H and 4L.